MAA Safety Committee Hosted MSHA Contractor's Workshop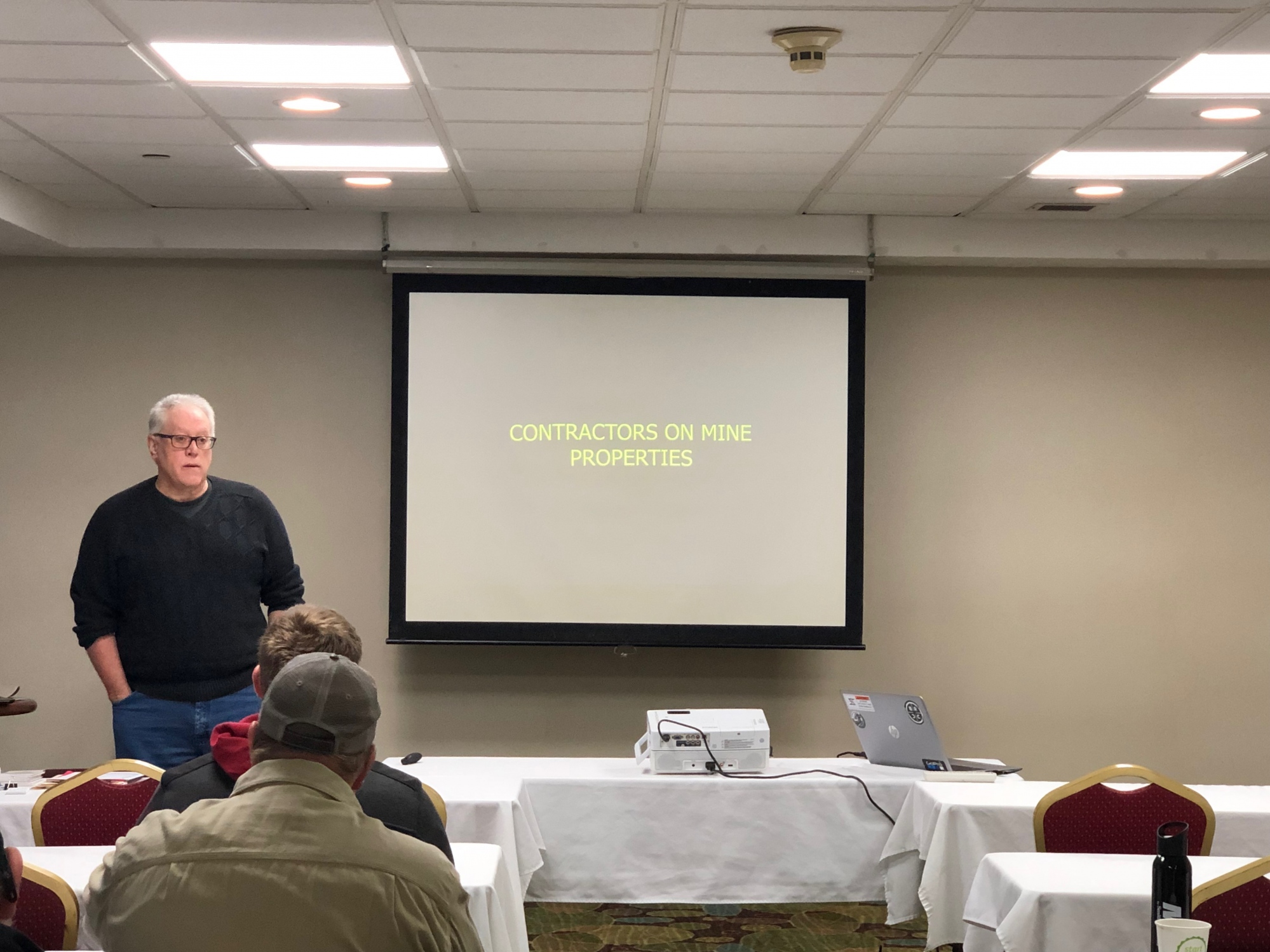 In an effort to help train independent contractors about the Mine Safety and Health Administration's (MSHA) part 46 training regulations, the MAA Safety Committee held its first MSHA Contractor's Workshop this past week, March 5, 2019 hosted by Great Lakes Aggregates at the Holiday Inn and Suites in Warren.
During the training, Paul Cook from MSHA EFSMS, informed a group of about 15 contractors about their training responsibilities while working on part 46 mine properties.
As a reminder, independent contractors fall in one of the following two training categories which have different requirements:
New Miner Training or Newly Hired Experienced Miner Training
This training is required if you are:

engaged in mining operations, including developing, drilling, blasting, extracting, milling, crushing, screening or sizing materials, or hauling materials within the mine;
a maintenance or service worker, working on mining equipment for frequent (a pattern of recurring exposure) or extended periods (more than five consecutive work days); or
a construction worker who is exposed to hazards of mining operations for frequent or extended periods.
Site-Specific Hazard Awareness Training
The production-operator is primarily responsible for providing you this training. It must be given before you start work at each mine site.
This training is required for persons who may come on a mine site but who are not miners. Examples include:
office or staff employees;
scientific workers;
delivery workers;
customers, including commercial over-the-road truck drivers;
construction workers who are not exposed to mine hazards;
vendors or visitors;
maintenance or service workers who are not at a mine for frequent or extended periods;
maintenance or service workers who are working on non-mining equipment;
or miners (such as drillers or blasters) who move from one mine to another while remaining employed by the same independent contractor.
If you would be willing to host a Contractor's Workshop please contact either Tom Downs, Great Lakes Aggregates - MAA Safety Committee Chair, or the MAA office for more details.
If you would like to have an extra set of eyes review your training plan please do not hesitate to contact Paul Cook. He has provided many Michigan producers valuable advice and direction.
Paul Cook
MSHA/EFSMS
96 Integrity Drive, Suite F
Hebron, Ohio 43025
Telephone: (740) 928-0479
FAX: (740) 928-0931
E-Mail Address:
cook.paul@dol.gov