2019 MAA AWARDS BANQUET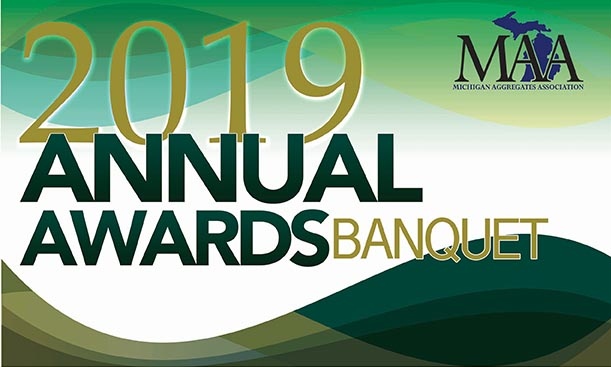 Please make sure to join us for the 2019 MAA Awards Night that is scheduled for Thursday April 18, 2019 at 5:00 pm at the County Club of Lansing (2200 Moores River Dr, Lansing, MI 48911). It will be a fun evening recognizing those who practice safety and environmental excellence. Awards we will be recognizing are:
• 2019 MAA Environmental Awards
• 2019 MAA Safety Awards
• 2019 MAA Community Awards
• 2019 MAA Scholarship Recipients
• 2019 Michael Newman Distinguished Service Award
The Michigan Aggregates Association will be honoring its outgoing Chairman Rick Becker. Highlighting his dedicated service to the association and its members.
To sign up for the 2019 MAA Awards night please visit the MAA website by clicking the link below.
For registration information click here.