Recognition of MAA Safety Innovation – A work platform to service blow bars on a shaft crusher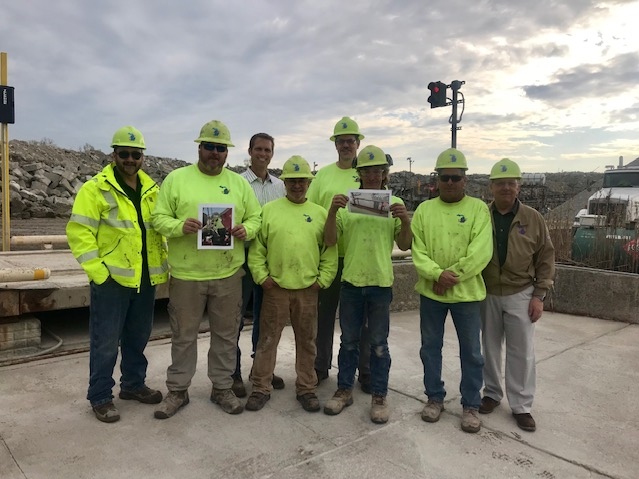 Recognition of MAA Safety Innovation – A work platform to service blow bars on a shaft crusher
Dave Larner, Dale Davis, Ron Willis and Steve Komora from Recycled Aggregates Taylor received special recognition of doughnuts and coffee from the Michigan Aggregates Association for his role in developing and implementing a valuable safety innovation.
These colleges developed a work platform to put in a horizontal shaft crusher for servicing blow bars. The platform puts the work at the correct elevation and makes it ergonomically correct to service the blow bars.
If you or someone at your company has devised a better and safer work operation, please make sure to submit an application to the MAA Safety Committee.
As a reminder… The MAA safety innovation program recognizes companies and individuals who go above and beyond normal safety practices by establishing or developing new ways to be safe. Safety Innovations can be items/practices invented for a specialized use or items/practices that are adapted from other industries and implemented into our own.
To learn more about this program and how to submit an innovation that is currently being implemented at your company please
click here
.
Click here to view the MAA Safety Innovation – Work platform to service blow bars on a shaft crusher