MAA Presents to Michigan House Transportation Committee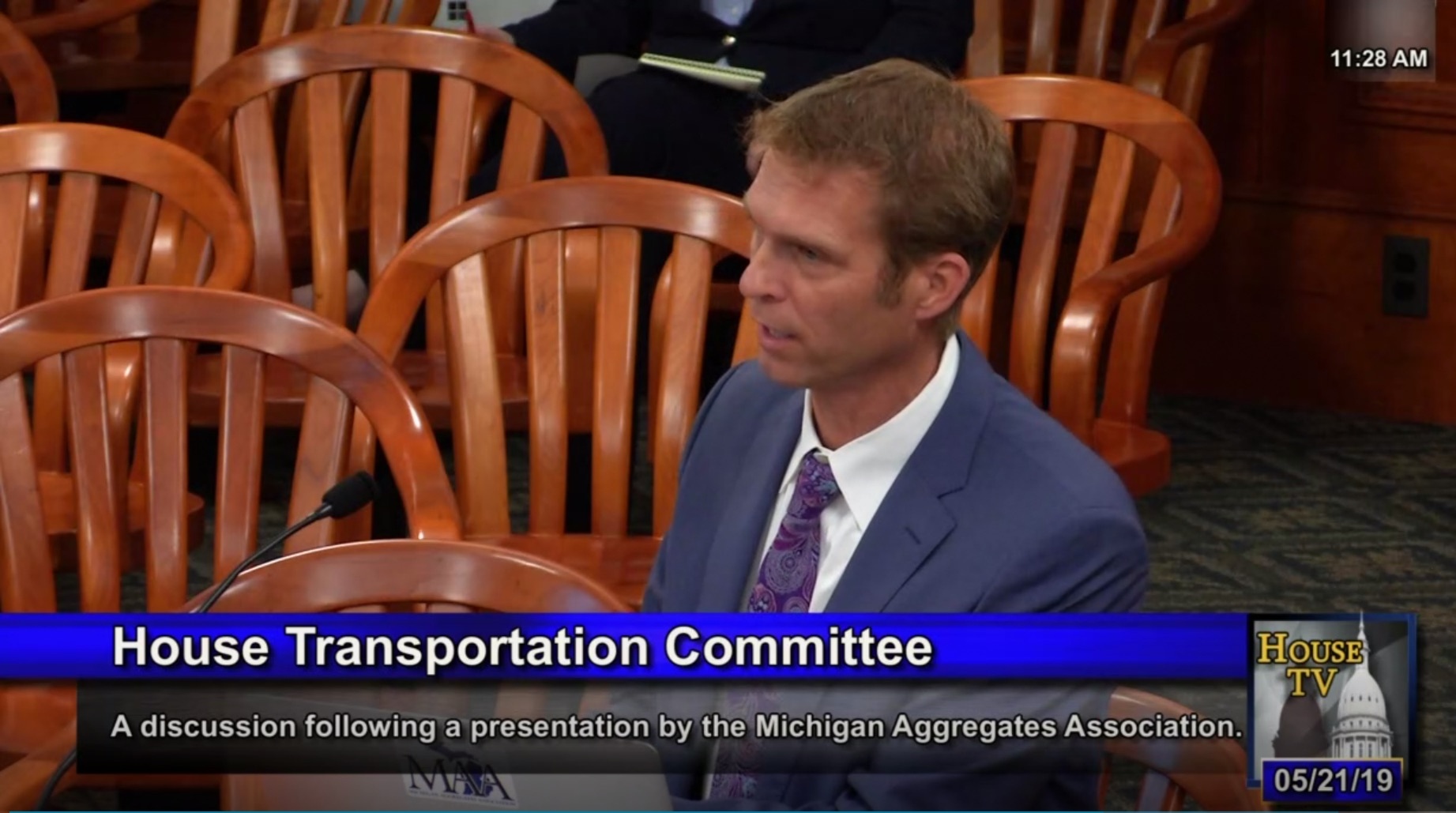 MAA President Doug Needham appeared yesterday before the Michigan House of Representatives Transportation Committee to present an overview of the aggregate industry and describe the challenges our industry is facing as we assist in rebuilding of Michigan's infrastructure.
The discussion ranged from the basics of what aggregates are and what takes place behind the berms to the higher costs facing Michigan's taxpayers as we are restricted from mining, our reserves dwindle, demand rises and transport costs eat into road budgets.
Take a minute to see for yourself by
clicking here.
The MAA presentation begins at minute marker 34:42.