Build It Michigan Strong Coalition Supports Bill To Ensure MI Is Ready For An Affordable Rebuild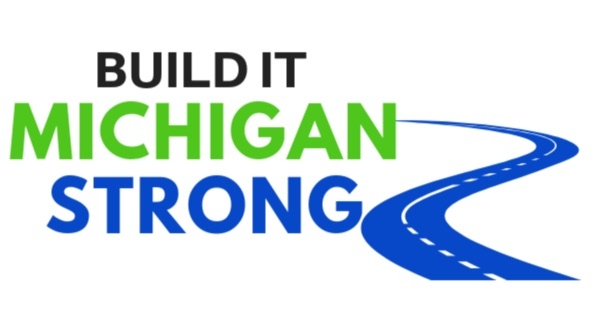 Build It Michigan Strong Coalition Supports Bill To Ensure MI Is Ready For An Affordable Rebuild
Updated: an hour ago
Operating Engineers, Teamsters, Michigan Chamber of Commerce and more support bi-partisan legislation to ensure expanded local access to the raw materials needed for infrastructure repair so we can Build It Michigan Strong
LANSING — As Michigan's leaders return to Lansing to discuss billions in new spending for our roads, the Build It Michigan Strong coalition today announced it is supporting bi-partisan legislative reforms which will help ensure Michigan is ready for a more affordable infrastructure rebuild.
The legislation, expected to be introduced soon by Democratic State Senator Adam Hollier and Republican State Representative Triston Cole, will expand access to aggregate mining across Michigan to help ensure tax dollars meant for road and infrastructure repair are spent on paving more miles of road instead of being lost to higher prices.
Legal reforms are necessary because Michigan's infrastructure builders face roadblocks from local activists waging costly "not in my backyard" (NIBMY) fights at the expense of our entire state's economy, despite current and projected shortfalls of sand and gravel and rising costs to transport materials into areas like S.E. Michigan.
The Build It Michigan Strong Coalition: Union, Construction and Business Leaders Unite
In today's polarized political environment, proposals often pit major interests against each other. But the Build It Michigan Strong reform plan to modernize the PA 113 mining permitting process is not only bi-partisan, it is also supported by a diverse group of unions, construction industry associations and business leaders working together to rebuild our state and grow our economy— without wasting taxpayer dollars.
Coalition members include:
- Operating Engineers 324
- Michigan Teamsters Joint Council 43
- Michigan Chamber of Commerce
- Michigan Aggregates Association
- Michigan Infrastructure and Transportation Association
- Michigan Concrete Paving Association
- Asphalt Pavement Association of Michigan

For more information click here