MAA testifies in favor of SB 255 (Relocation Notice)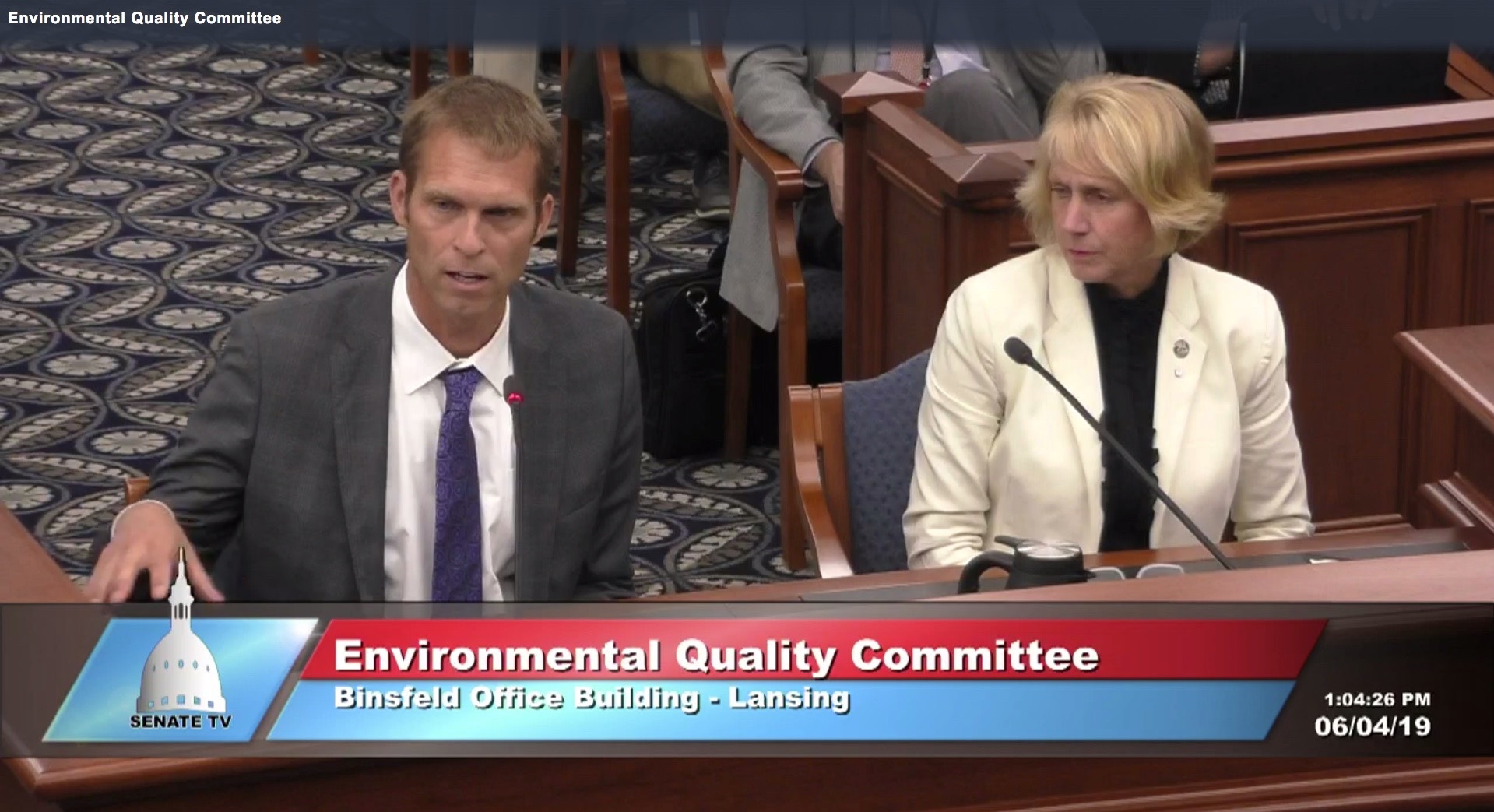 MAA has been working diligently with the Michigan Department of Environment, Great Lakes & Energy (EGLE) to correct problems associated with the requirements set forth in PA 451 of 1994 section 324.5505 (5) that requires a company that has obtained a permit to install to notify EGLE at least 10 days in advance of each change in location.
MAA has stressed that the construction industry works at a very rapid pace and often requires fluidity between operations in order to meet the tight construction schedules and completion dates. It is not uncommon that operations that were not critical for the on-time completion of a project to all of a sudden be a controlling operation. When this occurs, contractors and the construction industry as a whole has to be ready to act fast and accommodate change.
MAA is pleased to report that our efforts are gaining traction. On June 4, 2019 MAA alongside of Senator LaSata (bill sponsor) testified in support of SB 255 in front of the Senate Environmental Quality Committee.
During testimony, MAA stressed that SB 255 is an example of good policy that was developed as a result of collaborative communication and understanding between industry and state government.
SB 255 will reduce the notification timeline from 10 days to either 5 days or 2 days depending on the situation when moving portable processing equipment. Excerpt from bill is as follows:
(B) Require the owner or operator of the process, source, or process equipment to notify the department at least 10 days in advance of each change in location.
However, if electronic notification is used, the notification shall be given at least the following number of business days in advance of the change of location:
(i) 5 business days unless subparagraph (ii) applies.
(ii) 2 business days, if, at least 10 days before the change of location, the owner provided the department a list of anticipated operating locations for that calendar year and if the change of location is on that list.
MAA will continue to work diligently to ensure its ultimate passage.
Click here
to view SB 255.