MAA Plays Key Role in Detroit Construction Industry Night Event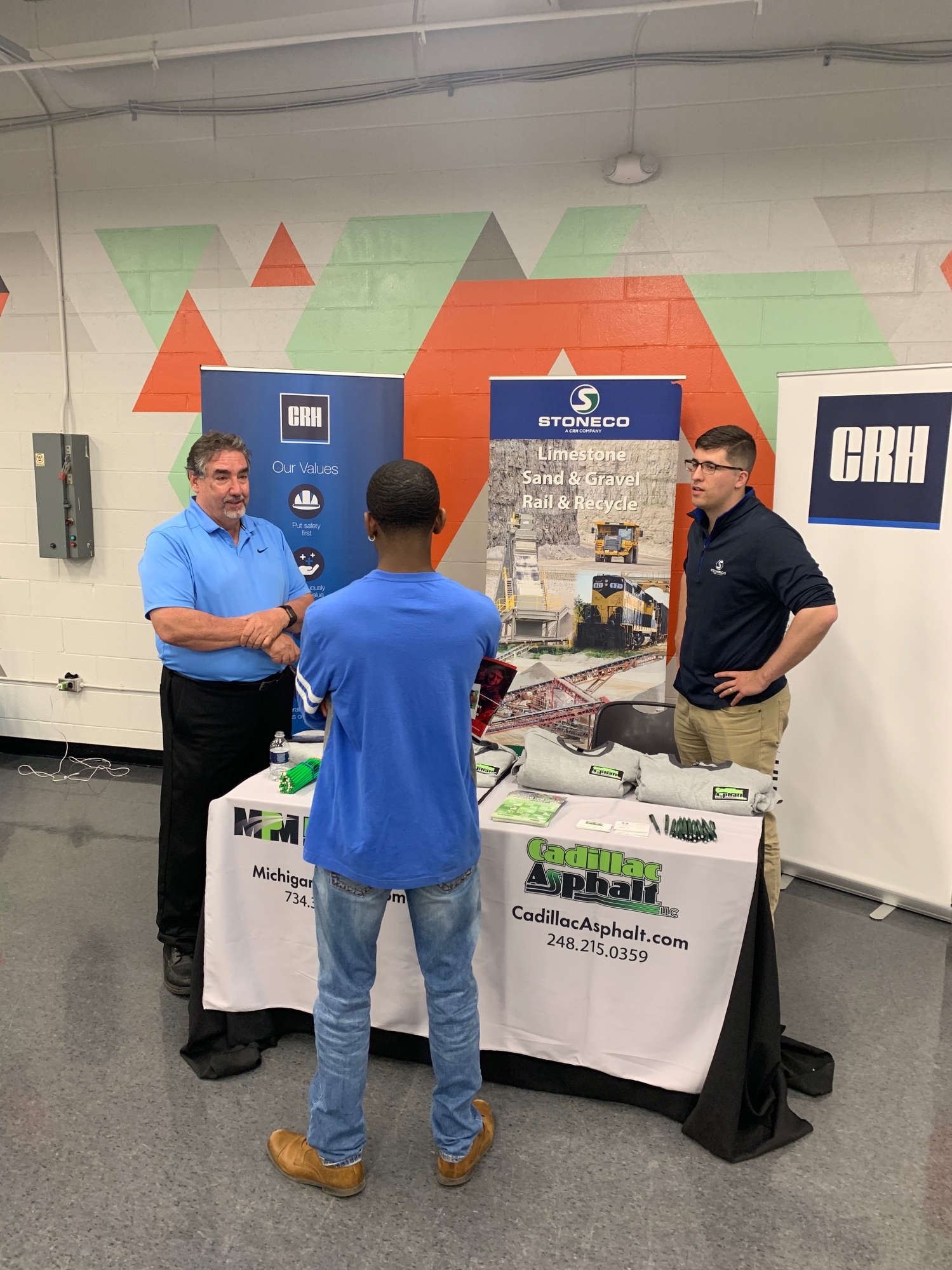 On June 6, 2019, Doug Needham, President of MAA and Co-Chair of the Michigan Design and Construction Coalition, kicked off the first ever Construction Science Expo Industry Night that was held at Randolph Career Technical High School to showcase the many opportunities available in construction skilled trades and engineering for young people and adults. The goal of this event is to raise awareness about this industry and be a part of the discussion with youth as a viable, life-long well-paid career.
The following companies played an active part of this inaugural event: HNTB, MDOT, Cadillac Asphalt, Michigan Paving and Materials/Stoneco, Operating Engineers 324, IBEW Local 58 and MUST Careers as well as the Black Caucus Foundation of Michigan and Randolph Career Technical High School. All companies were on-site for open interactions and a short program.
We look forward to hosting this annual event again in Spring of 2020 to continue our promotion of the many great careers in the construction industry.